Adrienne Bailon denies boyfriend Israel Houghton is married
Adrienne Bailon is setting the record straight on her relationship with boyfriend Israel Houghton.
The 32-year-
old television
personality denied the 44-year-old singer is
married
on Tuesday's episode of The Real following rumors she and Houghton started dating while he was wed to Meleasa Houghton.
"This man pictured here is not married," Bailon told her co-hosts. "I think it's important to clarify things because people can put up headlines and you run away with that and no one actually reads the articles or they miss big public announcements."
Add captionAdrienne Bailon denies boyfriend Israel Houghton is married
"People were saying [that] I was the cause of his
divorce
," she acknowledged. "The truth of the matter is, that isn't the case. He obviously is divorced. He had put out a statement saying he had failed in his marriage about five years back. I didn't know him at the time." through this for over five years. Although we tried, the challenges in our relationship have proven too much to overcome."
Houghton himself denied Bailon had anything to do with his divorce in
another Facebook post
in March. He told fans he and the television personality met "a bit over 2 years ago" and "recently [began] to explore a dating relationship."
"As I previously wrote in a statement I released a while back, my marriage had been over for quite some time before going public with my divorce announcement," the singer said. "It seems to be simple math that I had not even yet met Adrienne during the time my marriage was falling apart."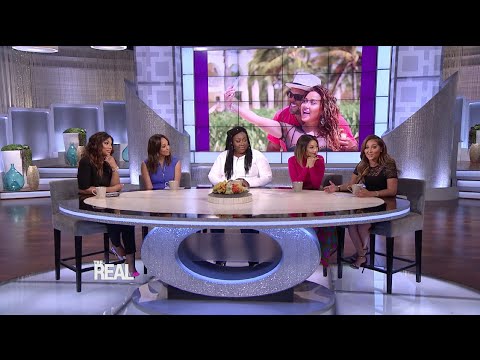 Bailon previously dated reality star
Rob Kardashian
and ended her engagement to
Roc Nation
executive Lenny Santiago in September. She has hosted The Real since 2013 and last released the single "
Don't Give Up On Us
" in 2015.
Copyright © Search Zimbabwe.
All rights reserved.
Distributed by
Africa Metro
Global Media (
www.searchzima.com
). To contact the copyright holder directly for corrections — or for permission to republish or make other authorized use of this material,
Click Here.
Search Zimbabwe publishes around multiple reports a day from more than
40 news organizations
and over
100 other institutions and individuals
, representing a diversity of positions on every topic. We publish news and views ranging from vigorous opponents of governments to government publications and spokespersons. Publishers named above each report are responsible for their own content, which Search Zimbabwe does not have the legal right to edit or correct.
Articles and commentaries that identify Search Zimbabwe as the publisher are
produced or
commissioned by Search Zimbabwe.
To address comments or complaints,
Please Contact Us